In-Vessel Composter: The BioReactor
The XACT BioReactors are large scale in-vessel composters that convert huge volumes of solid organic waste into compost in as little as 3 to 7 days. The XACT BioReactor is available in 5' to 10' diameters and in lengths from 10' to 60'.  Although it is a simple design, it is built to heavy-duty standards in order to withstand the rigors of turning tons and tons of material 24 hours per day, 365 days per year.
For example, a 10' x 60' long BioReactor is turning 75 tons of waste up to 240 times per day!
Engineering
Carbon Steel Walls (up to 5/8" thick)
Solid Steel Wheels
Heavy Duty Mounting Frames
Interior Liner Rings
Negative Ventilation System for Process and Odor Control
Foam Insulation for 24/7/365 Temperature Control
Automatic Discharge Door
The BioReactor in-vessel composter rotates at 10 rph, and is driven by a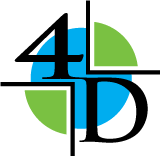 surprisingly low hp motor. The size of motor depends on the size of the vessel but ranges from 5 to 10 hp.  Note that the ends of the BioReactor are fixed and only the cylinder rotates.
There are no temperamental interior plungers , fins or paddles. The organic material simply moves along the vessel as it decomposes and becomes lighter and fluffier.
Requires no supplementary heat
Offers tremendous throughput
Saves labor
Requires minimal land
Soft Touch Screen Control Panel (Optional)
Optimizes processing factors
Controls ventilation, drum rotation, temperatures
Temperature Tracking
In-Vessel Composter Site Layout
One of the great advantages of the XACT in-vessel composter technology is that as your
operational needs increase, additional drums can be easily added–increasing your capacity with no down time. This is just one of the many possible layouts that could be designed for you!
Auxiliary Equipment Available
 Mixers for blending
Grinders for particle size reduction
Infeed and outfeed screw conveyors
Hoppers
Distribution conveyor with automatic spreader
Check out these Composting Installations for food waste, horse manure, and dairy manure: https://xactsystemscomposting.com/installation/
Tel: 1-613-399-5686 • Or: 1-613-391-1445 • Email:
[email protected]