BioReactor Composting Technology Features at the 2015 National Farm Machinery Show in Louisville KY
Are you attending National Farm Machinery Show new week?  If so, stop in at the XACT Systems booth located in the PAVILION booth number 000827 and learn how to successfully compost DAIRY MANURE (and other solid organic waste) with the awesome BioReactor Composting Technology.
Composting dairy manure (dewatered) with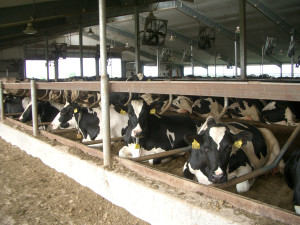 the BioReactor is a winning solution to manure management in 3 ways.  The resulting fibrous material makes an excellent & safe BEDDING material which cab replace other costly materials.  Plus by converting manure into QUALITY compost you can capitalize on in the lucrative retail and wholesale market of organic fertilizer/soil amendments.
And finally, because traditional methods of managing manure are under legislative scrutiny, are creating health hazards and odor problems in the surrounding communities, and are causing damage to the environment, the BioReactor Composting Technology allows you to treat your huge volumes of dairy manure with technological innovation.
The BioReactor Composting Technology is the Solution!
The BioReactor Composting Technology is a rotating drum that converts dewatered dairy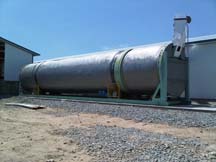 manure into compost.  This in-vessel composting system is designed to successfully process manure by tightly controlling the parameters of the composting process.  In other words, the BioReactor makes an ideal environment for the oxygen-loving bacteria to thrive and decompose the manure. The BioReactor will process large volumes of manure quickly, and will do so without the occurrence of hazardous leaches.
Independent test results have proven that the BioReactor composting technology will compost dewatered dairy manure in 4 days (or less), and will produce a light fluffy compost that is PATHOGEN FREE (including e-coli), odor-free, weed-seed free, insect larvae-fee and mature. Indeed, the compost bears no resemblance to the waste from which it was produced.
This compost has tremendous value if sold in bags or bulk because it makes an excellent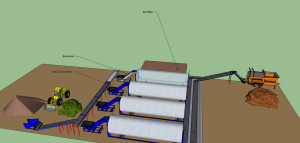 soil amendment due to its organic matter and nutrient content. Indeed, the compost no longer has harmful bacteria in it to cause disease so it can be spread on land close to water sources.
Site layouts are our speciality, and we would be happy to work with you to design a BioReactor Composting Solution specific for your farm needs.   The BioReactor is available in a variety of sizes (the largest is 10′ diameter x 60′ long), and the size of machine required is determined by the volume of dairy manure produced per day.  Note:  a herd will utilize only 30% of the compost produced by that herd for bedding–the remainder is available for other purposes (selling or land application).
If you are planning to go to the National Farm Machinery Show  in Louisville, KY February 11 to 14, 2015, please consider visiting us at booth 000827 in the PAVILION.    Hope to see you there!