Composting Rotating Drum Technology by XACT Systems Inc. has been chosen by BioKamp Co. in Bulgaria. This is great news!  We are looking forward to working with our new Bulgarian partners as they embark on a new business venture in the organic waste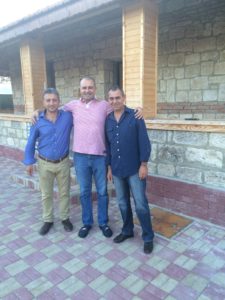 management sector in their country.  BioKamp now has rights to manufacture and market the BioReactor Composting System by XACT.  The composting rotating drum technology (known as the BioReactor) measured up exactly to the needs of BioKamp.  To begin, the Bulgarian company will target the biosolid (biosludge) management industry.  Of course, the BioReactor can and is composting many types of organic waste–from food waste to dairy manure. Indeed, BioKamp has every intention to reach out all sectors with this new and innovative waste management solution.
Organic Waste Diversion From Landfills
Better organic waste management and diverting waste from landfills is a serious problem worldwide.  What to do?  Well, the composting rotating drum technology by XACT Systems is proving its worth in many countries around the globe.  It is an effective, sustainable and common sense solution to dealing with organic waste.
Please check out this video of the BioReactor in order to better understand the rotational aspect of this in vessel composting technology. Then, consider the possibilities for your company.  Many many thanks.
www.youtube.com/watch?v=XJuBQhcK2YY